The State-wide Equipment Program (SWEP) provides services and systems that support consumers, and the practitioners who work with them, to access assistive technology (AT) items that meet their goals and needs.
Christmas Closure
The State-wide Equipment Program (SWEP) will close over the Christmas period from 3:00pm on Friday 24th December 2021 and will re open 8:30am Wednesday 29th December 2021. An emergency repair service will be available during this period by phoning SWEP on 1300 747 937 and selecting 'option 1'. If your query is not urgent, you can leave a message on our message bank by selecting 'option 2' and we will call you back when we return.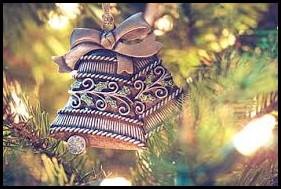 We wish you all a safe and happy festive season.
Warmest regards and best wishes, SWEP Leadership & Staff


CORONAVIRUS (COVID-19)
As the COVID-19 situation has changed throughout 2020/2021, we have evolved our service to facilitate two thirds of our workforce predominately working from home. We are confident in our current modelling which is unlikely to change in the foreseeable future.
Through careful planning and up-grading of our IT systems, our team is now able to meet all expected service targets, ensuring ongoing continuity of our services to support our consumers.
We thank you for your support and patience throughout 2020/2021, as our service model has evolved.
If you wish to provide feedback please visit our 'providing feedback' page
here
Regards
SWEP Management Team
How can SWEP help you?
The State-wide Equipment Program (SWEP) provides a subsidy towards the cost of AT items and/or modifications. This is to assist consumers to improve independence in their home, assist in community participation and support families and carers in their role. This is provided through a number of programs including reissue AT items, which may be new or as new condition, and will be provided where appropriate.

The SWEP is committed to facilitating streamlined, appropriate, efficient and high-quality delivery of assistive technology (AT) by suitably qualified and skilled Assistive Technology Practitioners (AT Practitioners). This supports the needs, goals and aspirations of eligible consumers in line with the guidelines of agencies/ funding bodies who engage SWEP to support their delivery of AT solutions.

The SWEP has developed systems which can be used by AT Practitioners and funding bodies to achieve these aims. These systems work together to address the range of complexity that need to be addressed for effective AT solutions.


For more
information
you can access our booklet online by
clicking here or request a print copy by contacting us.


Our Team Values
Teamwork
Accountability
Respect
Compassion
Disability Liaison Officers (DLOs)



DLOs can support our consumers with disability, their carers and our staff during the COVID-19 pandemic. For more information

please visit Ballarat Health Services website

https://www.bhs.org.au/services-and-clinics/ndis-disability-liaison-officer/
Latest News & Updates
| | | |
| --- | --- | --- |
| SWEP recently completed our annual Consumer Survey, which identifies how satisfied our consumers are with the equipment/products they have received and their overall experience with SWEP and our services. | | In our latest video Jeni Burton - SWEP Operations Director talks to Iain and his mum Alison about how SWEP has helped them. Iain has been supported by SWEP for over seven years and chatted with Jeni about his experience with the program. |
In the Spirit of respect, SWEP respectfully acknowledges the history, culture, diversity, and value of all Aboriginal and Torres Strait Islanders, and pay respect to their elders' past and present, as well as acknowledging the future generations.