Dear Practitioners
We are very pleased to advise that the Department of Health (DH) have approved changes to the available continence product list for consumers using catheters, to include inter-related Catheter Change Packs (Independence Australia Product code/SWEP Picklist code: 10000442).
Changes to the SWEP Operational Policies and inclusion of the Catheter Packs will be implemented from July 1, 2022 and these packs will be available to select for your consumer via the SWEP database.
We do note that there will be no increase to the maximum subsidy level per annum ($1,200).
Please note the VA&EP Operational Policies will be updated in due course as outlined in the table below: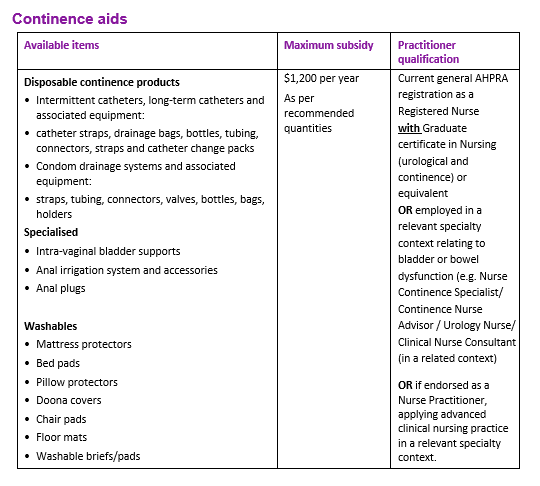 If you have any questions please contact our team on 1300 747 937 and select Option 1, Option 2.
Kind Regards

SWEP Leadership Team